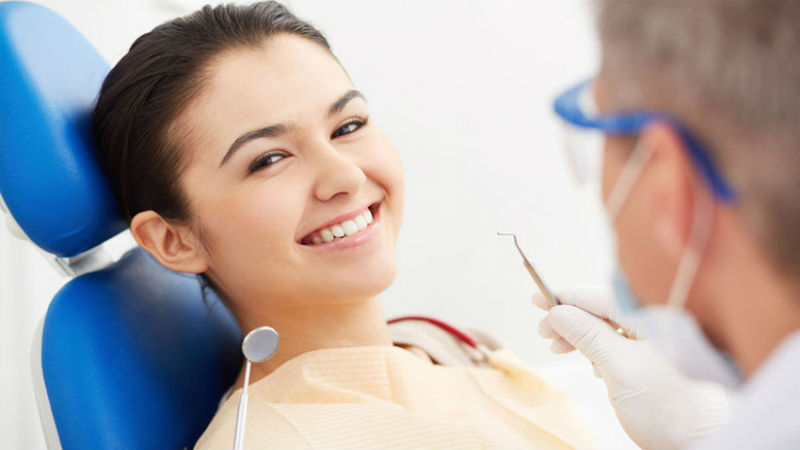 When you would like to improve the look of your smile, consider dental veneers in the South Loop. Dental veneers are thin shells of porcelain. They fit over your tooth much like an artificial fingernail slips over your natural nail. A veneer is customized for you in a dental lab using the impressions that we make in our office. The veneer is customized both in size and in color in order to match your natural teeth and brighten the look of your smile.
There are many reasons to consider dental veneers. If one of your teeth has a chip or crack in it that does not affect its function or health, a veneer can cover it up so that people do not stare at it when you smile, talk or sing. A veneer is also a good choice if you have a tooth that has been discolored after a restoration. Some medications discolor teeth, and veneers are an easy way to correct their appearance.
You may also want to consider dental veneers if your teeth have stains that do not respond to professional teeth whitening services. Stains from smoking or radiation treatments will not lighten when you get professional teeth whitening. Veneers cover up the unsightly stains and give you a boost in your self-confidence. Dental veneers are permanent restorations. Some of your enamel must be removed in order to fit the veneers. Your teeth will always need to have a veneer or dental crown.
If you are thinking about getting dental veneers in the South Loop, contact us at Art Of Modern Dentistry. We offer consultations so that you can find out what you would look like with veneers and make an informed decision. Call us to schedule an appointment or visit us online for additional details.